[AR Insider] 6 Reasons South Korea is the Next Metaverse Hotbed
South Korea is known for many things, from smartphone innovation to BBQ to K-Pop. One thing we can add to that list is the metaverse. The country has become fertile ground for metaverse startups, given a culture of innovation and rich gaming & entertainment industries.
Joining these factors is 
state support
. The country's Ministry of Science and ICT (MSICT) has earmarked 227 billion won (US $177 billion) for metaverse development. The city of Seoul is meanwhile building a 3.9-billion won platform for citizens to virtually access public services.
MISCT has also launched an "
Expanded Virtual World
" initiative to make Korea the world's fifth-largest metaverse market by 2026. Goals include hosting at least 220 metaverse companies, creating 1.5 million jobs, and aggregate sales volumes of more than 5 billion won (US $4.2 million).
Cross Section
One cross-section of all this investment and innovation is represented in the cohort that will inhabit the K-Metaverse Pavilion at the upcoming 
AWE Asia
. Run by 
NIPA
, the pavilion is meant to showcase the range of metaverse innovation that's happening throughout South Korea.
So who are these companies and what market opportunities are they driving towards? Here's a sneak peek.
1. P&C Solutions
P&C Solutions
 develops a range of XR technologies including AR glasses and their supporting technologies. For example, the company's Metalense technology includes a proprietary AR engine and optical system to realistically integrate digital elements with physical surroundings. Metalense has also developed ways to alleviate the physical discomfort commonly associated with immersive technologies.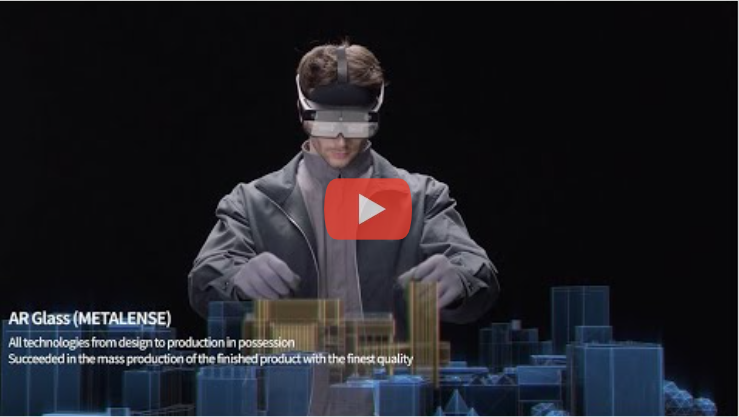 https://youtu.be/vcz1gWkaa98
2. Dooribun
Dooribun
 has built a creation platform for the metaverse. Known as I-TUBER, it offers an easy interface for users of all technical abilities to create characters, personas, and other metaverse content elements. I-TUBER accomplishes this through a range of features including real-time facial capture, and broadcasting capabilities. All you need is 10 minutes, a microphone, PC, and iPhone.  
https://youtu.be/VaS9OqJkYJU
3. Salin
Salin
 offers an enterprise-grade metaverse platform known as ReadyPlay. This SaaS-based tool lets enterprises create their own customized virtual spaces for everything from internal meetings to customer service interactions. Out of the gate already with 11 enterprise customers and cross-platform functionality (Android / iOS / Windows / MacOS / HMD), Salin is primed to be the platform of choice for enterprise metaverse creation.
https://youtu.be/VCwU0fnzicU
4. Dataking
Dataking
specializes in 3D virtual spaces such as museums and event exhibition halls. Working with 77 partners in building exhibitions, events, and other sectors, it has helped create and curate 230 virtual spaces so far. Its Hexaworld product supports this mission through a metaverse co-creation platform that allows users to build virtual spaces and trade 3D virtual assets.  
5. Emotionwave
Emotionwave
 drives the convergence of arts and technology. It accomplishes this mission through a platform to create and distribute AI-generated music. This includes production tools, live streaming capabilities, and artist rights management through blockchain technologies. Its goal is to unlock creative expression and media production in shared, collaborative 3D spaces.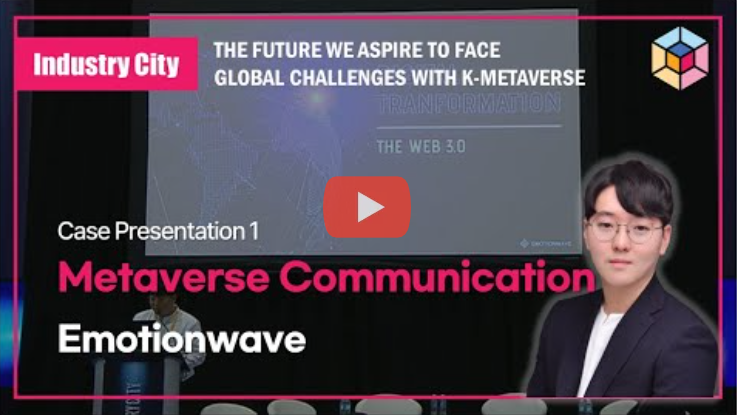 https://youtu.be/HqeXOCOKh7w
6. LITA
LITA
 develops VR-based experiences that educate users on ancient civilizations. Its flagship experience, "Lost World," lets users immerse themselves in 3D renditions of Angkor Wat, Rome, the Pyramids, Bagan, Baekje, and the Mausoleum of the First Qin Emperor. These fantastical environments are based on existing physical locations, rendered for period detail and historical accuracy. The goal is to deepen users' perspectives on the civilizations that came before us through a virtual time travel experience.
https://youtu.be/8EcIQZMx9_c
The Metaverse Stack
So there you have it. One thing that jumps out from this list is that it maps to the metaverse stack. As we've 
examined
, the metaverse will develop its own tech stack – from hardware to apps to networking and infrastructure. Like PCs, smartphones, and the web itself, it will be an ecosystem.
That ecosystem and its technological breadth are forming in South Korea, starting with the above players. Get ready to hear more about them and their counterparts as this ecosystem continues to evolve. Meanwhile, you can witness the first steps in that journey 
next week
 in Singapore.
Those interested in connecting with the K-Metaverse can email Mr. Alan Park.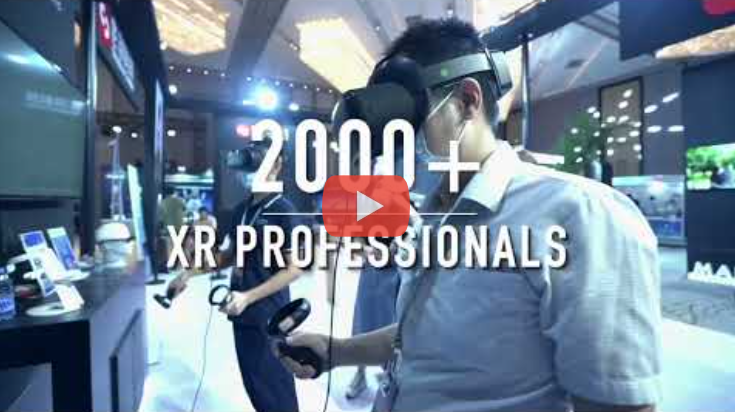 https://youtu.be/GuI7C-BFy1A